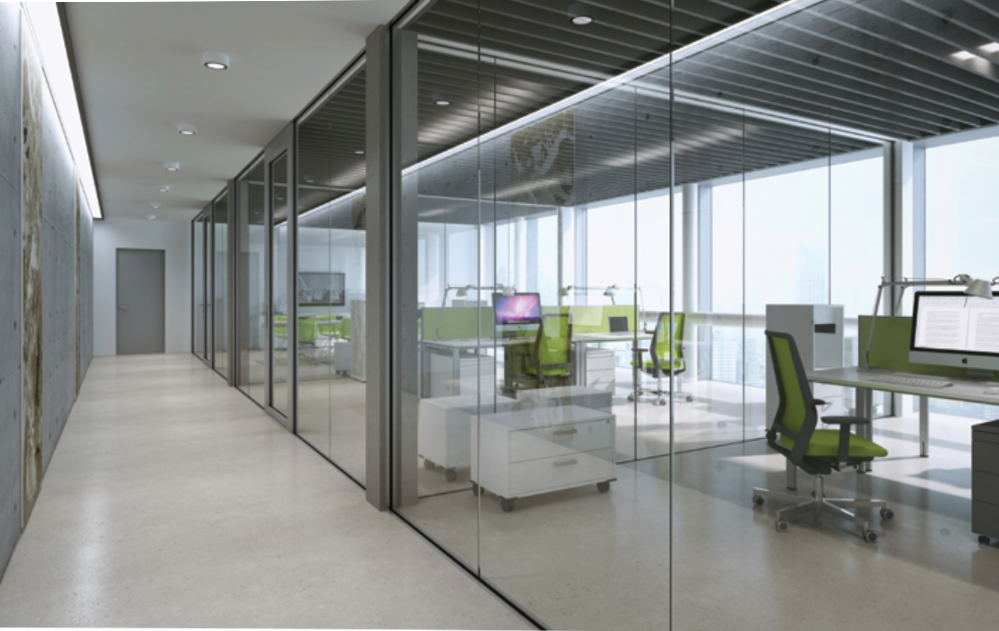 Fire rated wall partitions of EI 120
The GL-118EI fire rated walls are used to make fire partitions with fire resistance class of EI 120. The system is classified as non-fire spreading (NRO). It's design & construction is such that, it provides a technical connection with the GL-78EI door, which means a number of common components (such as glazing beads, cooling inserts, expanding tapes, seals and most accessories) and also similar to the basic system, production and installation technology.
RESISTANCE MATERIAL GL-118EI
The GL-118EI system has been developed on the basis of a five chamber insulated aluminium profile, with a front to back depth of 118 mm. The inner chamber profiles, as well as insulating space between them, are filled with fire insulation elements. On the outer surfaces there are expanding tapes which are additionally mounted, and the whole structure is completed by steel accessories components, joining both sides of the profiles. The GL-118EI system can accommodate glazing units, panels or other similar glazing substrates of a thickness 31-35 mm or 48- 84mm. Thanks to its symmetrical composition, the structures that are made of it remain fire resistant in EI 120 class, both exposed to fire from the outside and the inside. An important feature affecting the functionality of the division of these partitions is the possibility to install the GL-78EI doors.
As regards the internal and external walls the GL-118EI system holds an ITB's Technical Approval No. AT-15-9186/2013
---
3D DESIGNS GL-118ei
---
TECHNICAL DETAILS GL-118ei
---