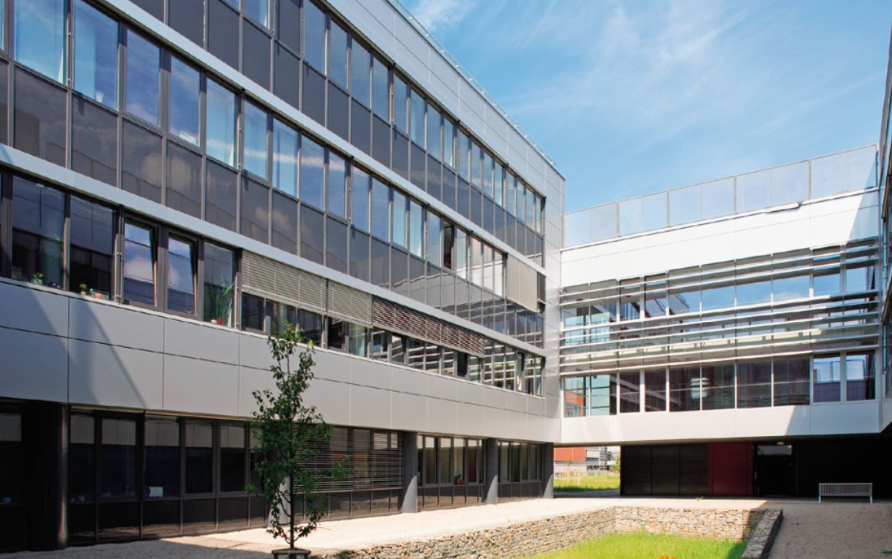 hpl PANEL
What matters more in life? The outer appearance, or inner qualities? Anyone looking for a material for exterior wall cladding, rainscreen facades, or balcony terraces no doubt already has the answer…
Both are equally important when it comes to selecting the very best rainscreen facade materials. Particularly in the case of exterior wall cladding and balcony applications. High quality is a pre-requisite. The decorative facade must meet extreme requirements. After all, we're talking about protecting a building and its lifespan. The outer appearance is just as vital. It is an expression of individuality. A lifestyle statement. A very personal declaration. That's why the design of your rainscreen facade is as crucial as its intrinsic qualities.
Max Exterior from FunderMax, is a highly durable exterior wall cladding product that is constantly undergoing further development to ensure both of these aspects can be depended upon. Just as the range of rainscreen applications is becoming increasingly diverse, so the range of decors is also achieving continually new dimensions in terms of nuances and variety. Now you can even choose your very own 'individual' décor for your rainscreen cladding so that you can really express your creativity. FunderMax exterior wall cladding collection remains true to its success factors and, whatever décor is used, will always stand for consistent protection and uncompromising strength. As a contemporary, cost effective rainscreen facade it is resistant in the face of all external influences.
Max compact exterior f-quiality hpl Panel
FunderMax Exterior is a high-quality exterior rainscreen cladding product. Available in large format panels, it is perfect for creating long lasting rainscreen facades and for cladding balconies.
FunderMax Exterior panels are duromer high-pressure laminates (HPL) as per EN 438-6, type EDF. Dependable and distinctive, our exterior wall cladding collection offers extremely effective weather protection. Designed to withstand the elements, this unique rainscreen facade features a double hardened acrylic polyurethane resin which creates a powerful weather protective coating. Produced in laminate presses under high pressure, at high temperature, FunderMax Exterior is one of the very best rainscreen facades out there.
---
3D DESIGNS HPL PANEL
---
TECHNICAL DETAILS hpl PANEL