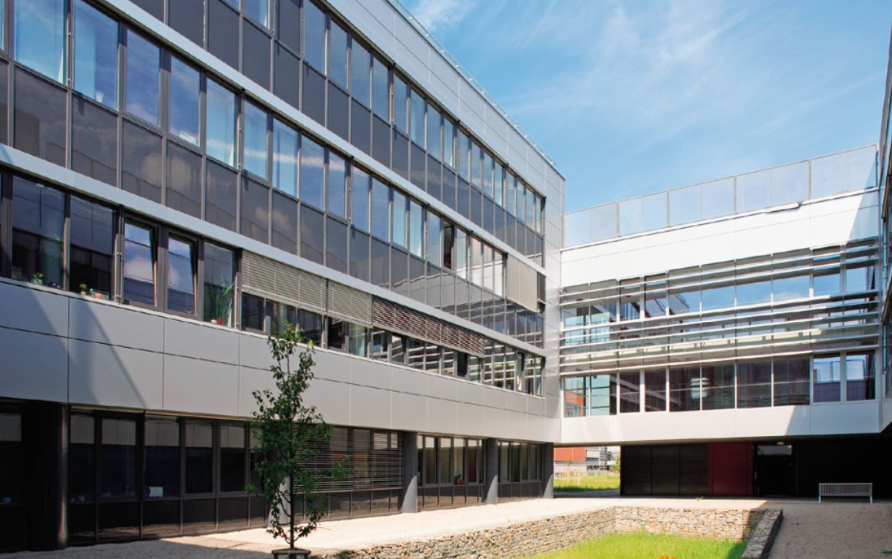 acm PANEL
ACM PANEL ventilated façade is used to make internal and external cladding in new and/or modernized buildings to give them a modern and aesthetic appearance. ACM PANEL are highly resistant to weather conditions, UV, corrosion and abrasion. Additionally, the system has properties that reduce noise and allows to limit heat loss.
ACM PANELS are available in wide range of colors. Among the panels available:
ACM PANEL which are characterized by high durability and resistance to weather conditions
ACM PANEL FR are additionally characterized by a higher fire resistance – class B-s1, d0 – material that prevents the spreading of fire, NRO classification.
Depending on to the dimensions of the panels or on the type of the cladding, ACM PANEL ventilated facades family can be divided into three types:
Horizontal – type of ventilated façade designed for aluminium composite panels in horizontal orientation,
Vertical – pannels in vertical orientation,
T – adapted for mounting fiber-cement pannels of most manufacturers.
ACM PANEL – a perfect solution for those who look for a system that combines technical parameters with aesthetic requirements.
Functionality and aesthetics:
composite panel with a thickness of 4 mm, sheet metal panel of a thickness of 0.5 mm (alloy AW-3005)
high resistance to weather conditions, UV, corrosion, abrasion and graffiti
high durability thanks to the robust, light and rigid materials – 20 year warranty
easy and quick installation, ease of shaping
rich colors and highly esthetical panels with a totally smooth surface
fire resistance, sound-proofing and high impact resistance
low heat and noise transfer coefficient
this product is environmentally friendly (made from non-hazardous materials, 100% recyclable)
---
3d designs ACM PANEL
---
TECHNICAL DETAILS ACM PANEL